Webinar: The School Law Personal Statement
The Personal Statement Workshop is focused on developing and writing a strong personal statement for law school applications. The focus on this webinar is on developing your ideas and preparing to write a personal statement.
Undergraduate students and alumni who are planning to apply in the upcoming cycle and have a mostly final draft of their personal statement may submit it for review by the pre-law advisor by emailing your draft to: muellerb@uic.edu.  If you need help brainstorming a topic after watching this webinar may schedule an appointment with the pre-law advisor.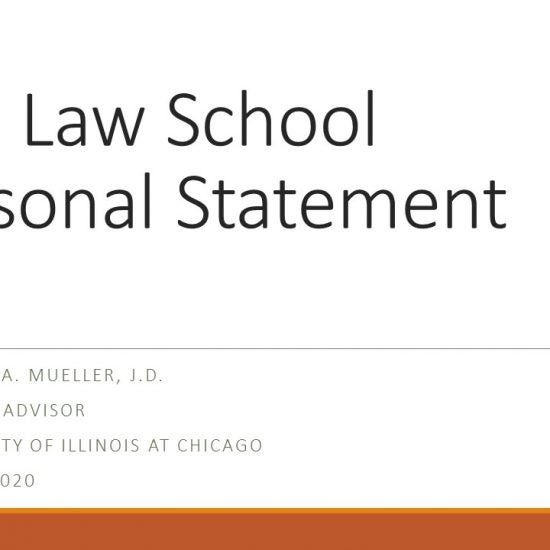 The Law School Personal Statement
Personal Statement webinar developed by Pre-Law Advising
Click here to watch!